It's good to be back!
This event saw us don our kit for the first time in nearly 2 years. I will admit to feeling a tad apprehensive after so long away but, once the authentic tent was up, things soon fell into place. We had borrowed a soldiers lean to so that we had some extra cover and so this event was very much a 'try it and see'.
We were lucky enough to be camped in front of the Abbey itself and so had the benefit of being in the middle of things as well as The Stagger Inn at close hand!
Saturday was a quiet day, settling back into things, so after having cooked breakfast I started a small sewing project, a night cap for my husband. The day passed quietly but there were plenty of public coming in. The rain held off in the morning but by early afternoon had become heavier which was a shame. My plans for Saturday evening meal had to be postponed as the fire would not get going again enough to cook anything, a lesson learnt!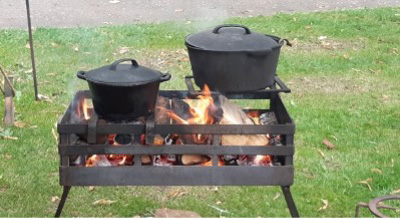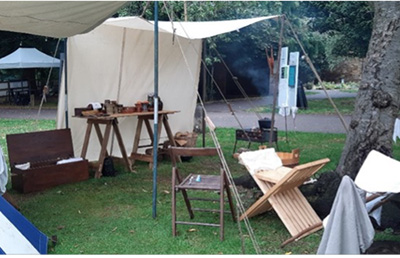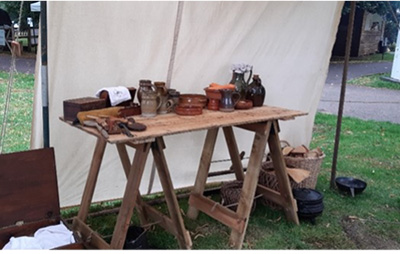 Sunday saw a better day weather wise, and I was determined to get some food cooked. The gammon went into a muslin cloth and was cooked early. I also made some griddle scones/ drop scones which were enjoyed with our lunch, eaten warm. I attempted a bag pudding for the first time. The bag pudding was also cooked in a muslin cloth, I had no idea how long it would take to cook and, at times, found that the water had gone off the boil which affected the way it cooked. Overall though it tasted good, even the slightly undercooked part! A good tip from a fellow member was to fry the uncooked bits in butter. It is a revelation!!