You may have noticed a steady stream of plague programmes during the Lockdowns.
TV programmes have appeared fairly regularly, triggered by the pandemic and earlier examples of plague. Whilst they seem to have been much of a muchness, I wrote the following after one of them...
Last night's offering took a historical perspective, contrasting eye-witness accounts of plague with writing on the subject 'after the fact'.
It was Samuel Pepys versus Daniel Defoe with Sam having the rather dubious benefit of living through a breakout of bubonic plague 1665-66 whereas Daniel Defoe had written his Diary of the Plague Year, well after it was all over (published 1722).
Interestingly Pepys had all kinds of entries mixed in with his diary observations on the plague and you couldn't help thinking, from the safety of the settee, well what else was he supposed to do...? He didn't really have the benefit of word processor to separate out all the plague bits. No word searches on "bubonic" were possible!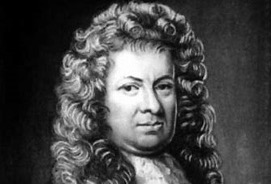 Defoe on the other hand allegedly wrote what he thought you should take from it.
I did try and read some of the Defoe one some years ago but failed to finish it. Defoe is often called one of the founders of modern journalism and perhaps it is this kind of reportage that gets him this reputation. Some might say the smut in Moll Flanders is another parallel with the modern press, I leave this to your judgement.
Pepys was appreciated for being as random as we all have been for the bulk of the last year and that was probably about it. Oh yes, there were compulsive, regular printed updates on deaths in vari- ous areas, which have survived. These included a handy space where you could fill in further deaths yourself after purchase. There are some surviving examples with handwritten entries but, grimly, not all the space towards the bottom of the page was used...
We have all had to get used to the changes that the virus has brought us, but it is sobering to think that we are living through an event that is compared to one of the worst parts of history.